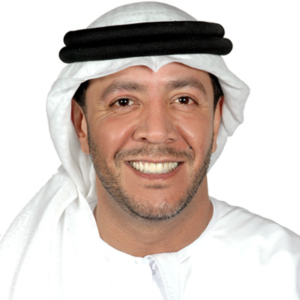 Abdulla J Al Nowais
When forming a business in UAE one of the most important decisions to make is choosing the right partner. We consider our existing business partners as family, and we are always here to support in any way we can.
After working for ADIA and then ADNOC I formed this Business In June 2004, since then we have been partnering with prestigious overseas Companies in many business sectors. We pride ourselves on partnering with strong professional overseas businesses who through their success can significantly contribute to the development of themselves and the local economy of UAE.
Our aim is to establish long term relationships with our partners and add real value into your business. We will connect you with the networks and resources needed to help your company grow and expand, to actively participate in securing projects to establish your Company in the region.
My reputation and my networks are my greatest asset and your ability to integrate swiftly into the local economy will be enhanced with our support. We will go hand in hand to meet with potential Customers and give you the benefit of our local contacts, experience and knowledge of the marketplace.
Our current partner companies are drawn from around the world and are involved in many local projects in most business sectors. Companies from Australia, USA, Europe, China, Korea, Singapore is currently working with ADNOC, Musanada, Mubadala, RTA, ADPC and many other clients in Consulting, Contracting, Product and Service Supply, Information Technology and many other sectors.
We only seek to partner with Companies we can add real value to, if we feel we would not be the best partner for your Company, we will honestly tell you and help you find a more suitable fit for your business needs.
Our goal is to be the best partner we can, to do that we have to be sure we can add real value to your business. We look forward to continuing our work with our existing truly valued partners and to meeting new companies who may become part of our family.